WORSHIP SERVICES are on Sunday mornings at 10:30 a.m. September to June. In July and August services begin at 10 a.m. After the service, join us for coffee and conversation in the parlour. Occasionally, we share lunch together in the Main Hall.

Our worship of God the Creator, Jesus His Son and the Spirit includes blended hymns and songs of the Christian faith both traditional and contemporary. It also includes special music from our volunteer choir, a time with children and an inspirational message from our Minister. We also take time to pray as we approach God in worship, through confession of sins and as we pray for our brothers and sisters in Christ both near and far.

Each worship service is a celebration of hope because of Christ's resurrection to new life. The message we share reflects Christ's unconditional love which prayerfully sustains, upholds and enables us to serve Him in love each day.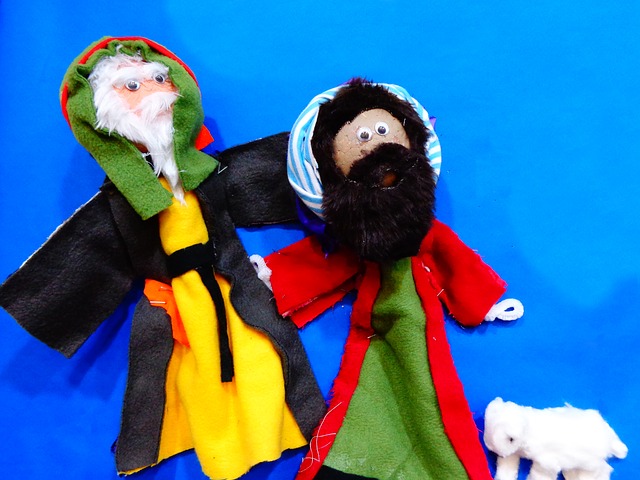 SUNDAY SCHOOL Everyone worships together for the first 15 to 20 minutes. After a few children's songs, our minister shares a story and prayer with the children ages Nursery up to and including youth in Grades 8. Caring teachers then share with the children and youth in age specific curriculum so that all will learn about Jesus and his love.
Following our worship everyone is welcome for fellowship time in the Parlour or Main Hall.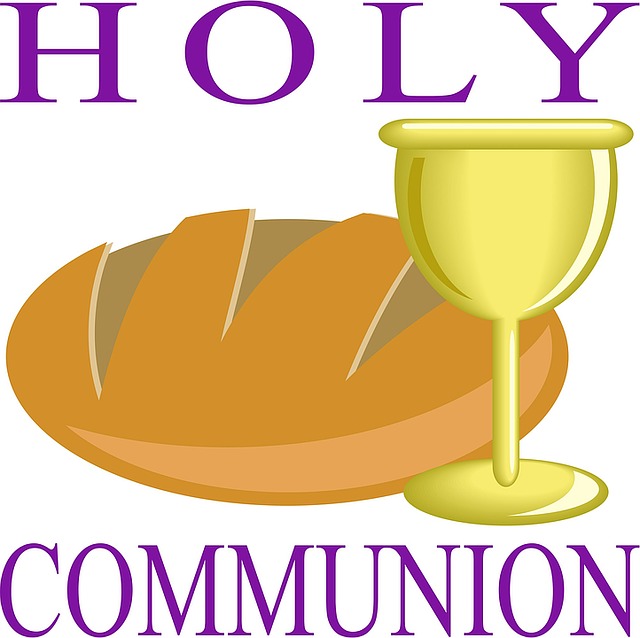 THE LORD'S SUPPER OR HOLY COMMUION is the sacrament we share according to the seasons of the church year during a regular morning worship time. Dates for this sacrament celebration are announced in advance so that all may attend as able. This is one of two sacraments within the United Church of Canada and it is when we do what Jesus asked, "In remembrance of Him". We remember Jesus who on the night before he died had a special meal with his disciples. After supper he took bread, gave thanks, broke it and shared it with his friends. He then took a cup of wine, gave thanks and poured it out for all to share.
During our worship services, all are invited to share in this special meal where each person takes a piece of bread and dips it into the cup (of grape juice) and eats this as they are served. All ages are welcome to share in this sacrament which also puts our faith into action.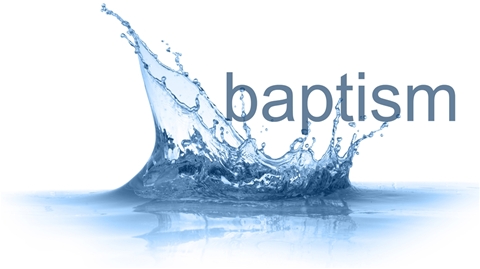 Baptism is the second sacrament within the United Church which emphasizes the beginning and belonging of an individual's relationship with God. Placing water upon the head of a believer or a child of a believer symbolizes and welcomes the child into God's family. The water is placed upon the head of the individual "in the name of the Father, the Son and the Holy Spirit" which is recognized by our Christian brothers and sisters of the World Council of Churches.
Baptisms are held during morning worship service seasonally and/ or at the request of a families. We try to honour these dates as scheduling allows.

Rev Cathy meets with each family or individual in preparation of this special celebration. Please call the church office to arrange a meeting time and for further information!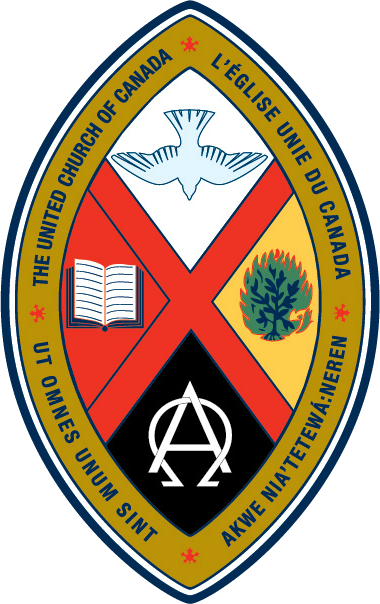 CONFIRMATION
At the time of Confirmation, individuals, usually youth, Grade 8 and over profess the promises of baptism for themselves and are received into full membership of the United Church of Canada and specifically Glenwood United Church.
This is a celebration held during morning worship after youth have received instruction (by our Minister) over several weeks regarding faith, church, Bible and stewardship.
Confirmation Classes are held every 2 years in the late winter and spring sessions leading to celebration near Pentecost.
Watch for confirmation classes to begin February 2021


FULL MEMBERSHIP OF ADULTS
Often adults have professed their faith and become members of other Christian congregations and as circumstances change in one's life, so do church affiliations. At Glenwood we celebrate new adult members through a Reception of New Members based upon requests for Transfers from other Untied Churches, or by individuals requesting to Re-affirm their faith as members of the United Church and Glenwood United Church.
During this service new members re-affirm their promises of faithful service and are received as members of Glenwood Church and as full members of the United Church of Canada.

If you have questions about your membership status, wish to transfer your membership, or to reaffirm your faith and become a member of Glenwood Church, please speak to our minister.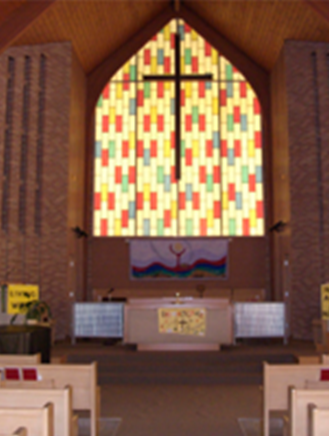 WEDDINGS
Congratulations on your Engagement! Now is the time to begin planning your wedding!

Our minister would be honoured to share in your wedding service which celebrates your love and begins your marriage! Our sanctuary is a wonderful setting with its stained glass and natural light and offers seating of up to 300. With musical accompaniment by organ sounds or through the use of our grand piano or sound system, you and your wedding party will truly celebrate your love in wonder and grace.
Our minister is also available to go to your setting be it outside in a back yard, or a community hall. But all preparations sessions are held at Glenwood Church.
We believe that God is an integral part of our lives and as couples marry God is in the midst guiding and helping them along their life together.
Weddings are held generally on Saturday afternoons by prearranged times and planning. Our Minister meets with each couple who plan to marry and through a pre marriage survey program, is able to help couples determine strengths and growing areas within their relationship. Not only do we strive to prepare for your wedding day, but for your marriage as well!
Our minister also offers to couples several resources from which to choose as they prepare for their wedding service making each wedding unique as the couple themselves.

Please contact the church office, to arrange an appointment with our minister and to see further details including fees in our wedding brochures.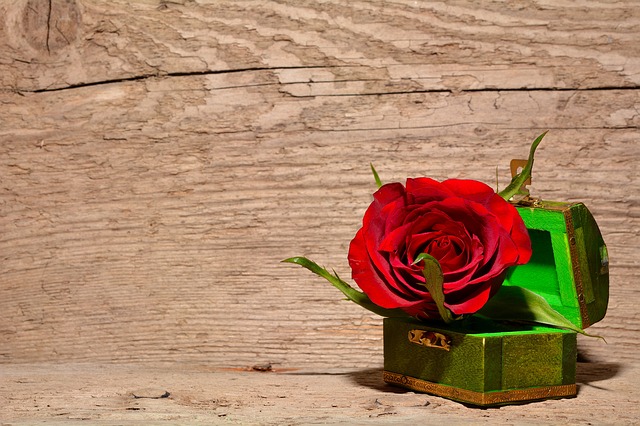 FUNERALS/MEMORIAL SERVICES/GRIEF AND BEREAVEMENT
May God be with you as you grieve the death of your loved one and prepare to celebrate their life.

Our society regards human life as sacred and special to our understanding of why we exist.

As a Christian church we believe in life after death with Christ Jesus. For those who have professed their faith this is found in the hope of Christ's resurrection from death.

We are human and death is a part of our life whereby our bodies are separated from what makes us human and it is when this separation occurs we cry and grieve the death of our loved ones.

Grieving and mourning are how we respond when loved ones die and to share in our grieving time we celebrate the life of the deceased by gathering as family and friends and giving thanks to God for the indvidual's life and love for us while they lived a human existence.

Funerals or memorial services may take place in the sanctuary of Glenwood Church, funeral homes or gravesite alone. Our minister is highly trained in death education, palliative care, traumatic grief and mourning and is willing to support you as you grieve and mourn your loved one. This may also include the time leading up to the death of your loved one, a celebration of life and through grief and bereavement sessions after the celebration of life of your loved one.

Each person grieves differently the many losses one experiences in life. Rev Cathy is willing to walk with you as you mourn and begin a new normal cherishing the life of the one you have loved.

Please contact the Church Office so that she may assist you in this time of grief and bereavement.